Carlos, a young man from Zacatesca, Mexico just celebrated his 24th birthday, sourced inventory from our brush factory and realized his dream of running a successful small store.
"Growing up in a financially disadvantaged household can present challenges, but it also fuels a strong desire for change" Carlos openly shared his family's financial situation and expressed his hope for a low MOQ.
We were deeply moved by Carlos's sincerity as he traveled all the way from Mexico to our factory in China to purchase inventory. After visiting our factory, we decided to offer him 500 brushes of various styles at an extremely low price. 
A small box, placed alongside other customers' orders, is like a tiny sesame seed on a large pizza. Upon seeing it, he awkwardly smiled.
The boss patted his shoulder and said, "I believe that in the future, every time you come to purchase, you'll be able to fill up an entire truck."
He nodded firmly in agreement. and the rest of the time was filled with a delightful dinner.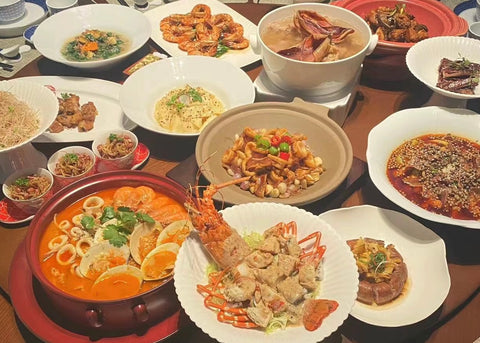 After returning to Mexico, Carlos did not update us on his business situation for quite some time. However, from the photos he frequently shared with us, it was evident that the pressure in his life had significantly reduced.
On his fourth order, Carlos excitedly shared with us about the expansion of his store. He mentioned that local customers were praising the excellent quality of the brushes and he repeatedly mentioned the Yihuale brand to his clients. We are immensely grateful to him for promoting our brand. 
He expressed his gratitude for being able to purchase inventory at such low prices, which allowed him to have sufficient profits to strive for a better life. While he hasn't realized his dreams yet, he now has the funds to travel with his girlfriend to various places.
Our distributors should never be defeated by life's challenges. Our prices and quality will always be your strongest support. Keep going and continue to strive for your dreams, Carlos!!!